The Physician's Institute
The Physician's Institute and Vital Frequency Research Center & Clinic have joined together to coordinate the latest scientific research, cutting edge technology, treatment protocols and the training of doctors and practitioners globally in the areas of drug free options for the most resistant cases of long term pain, chronic conditions and addiction. With ongoing research and clinical trials, our objective is to get these options recognized and available to all who suffer needlessly.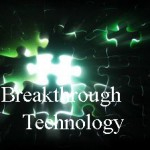 Latest News...
The Physician's Institute, Vital Frequency Clinic, Essential Aire Company and Victoria Richards have united to bring the latest most advanced methods to health practitioners worldwide. Keep up with the latest studies and results here.
read more...