The Future of Medicine
The latest advancements in the fields of neuroscience, biophysics and quantum mechanics has discovered that the real future of medicine will be in the ability to treat the sophisticated electrical systems of the body which affects the neuropeptide/receptor activity in the body/mind.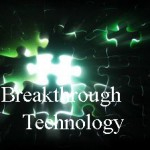 Breakthrough Technology...
The Physician's Institute, Vital Frequency Clinic, Essential Aire Company and Victoria Richards have united to bring the latest most advanced methods to health practitioners worldwide.
read more...